The first Citroen showroom pilot in Ahmedabad, Gujarat has been entirely optimized and perfected for the Indian market to offer customers a technology-rich, immersive car-buying experience.
Citroën is ready with India's first "La Maison Citroën" showroom in Ahmedabad, Gujarat. The concept unveiled in Paris in 2017 is now present in over 100 locations worldwide and is aimed at making the car buying experience engaging and digitally immersive.
Located on the Sarkhej – Gandhinagar Highway, the most strategic location for auto retail in Ahmedabad, the showroom is the first "La Maison Citroën" showroom that will be ready ahead of the C5 Aircross SUV launch in Q1 2021. The 4000 sqft showroom space in Ahmedabad will be supplemented at launch by a test drive fleet and an after-sales workshop.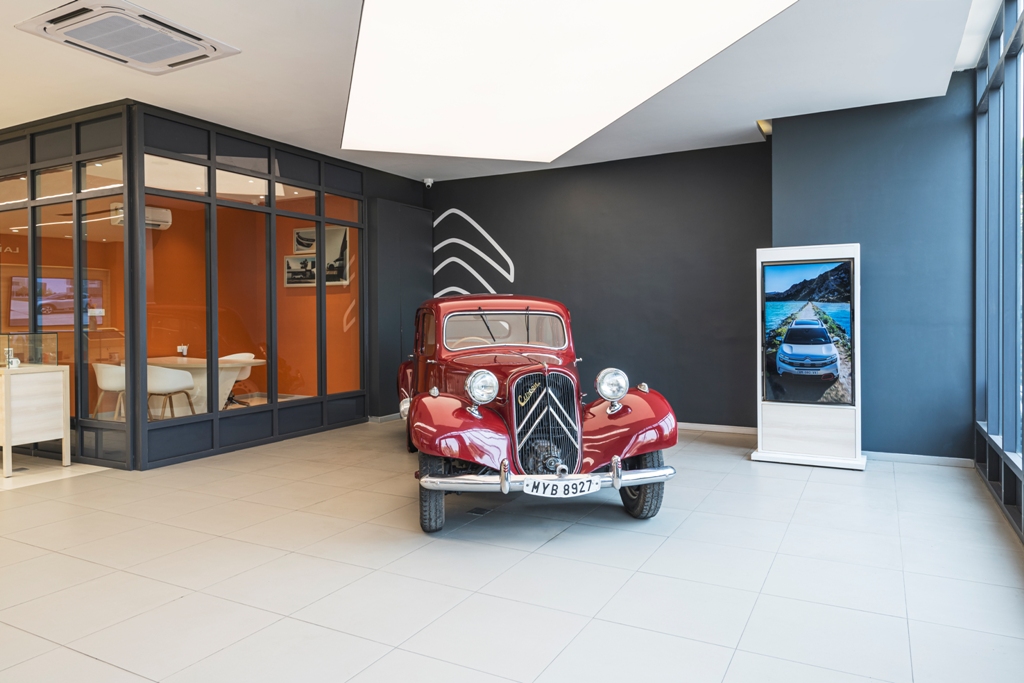 "La Maison Citroën" looks to disrupt the codes of traditional automobile distribution. It is a 'feels like home' comfort experience with its warm, friendly and colourful ambience. From shop window to final purchase, it has been designed to offer Indian car buyers a technologically rich, informative and immersive experience. A giant screen placed on the façade attracts passers-by, encouraging them to walk inside.
The warm interiors featuring a natural wood finish and colourful inscriptions invite customers to experience the Citroën brand. With the incorporation of technology-rich digital touchpoints and the creation of a 'phygital' ecosystem, "La Maison Citroën" aims to transform the mundane and monotonous car-buying process into a distinctive experience.
Address: Sun Embark, Sarkhej – Gandhinagar Highway, Sola, Ahmedabad, Gujarat