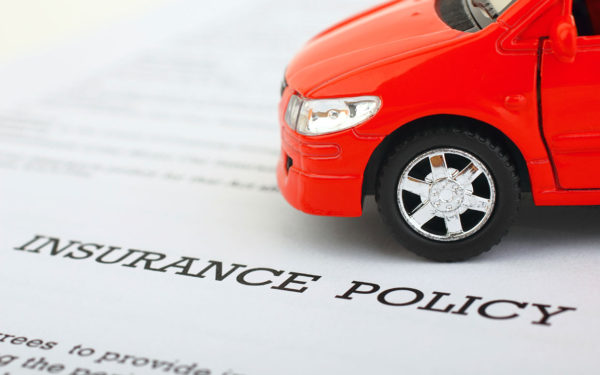 Whenever a new car or bike is launched we get quite excited to buy it, especially if the new model has jaw-dropping style, a long list of features and is priced aggressively.
Currently owned car/bike/scooter suddenly appears old, shabby and we get all excited to purchase the new automobile.
We research the attributes of the machine, take a test drive/ride of the aspired vehicle in the nearest showroom; get an adequate quotation and finally confirm the booking, after being convinced of all the aspects of the pristine motor vehicle.
Next comes the question of arranging sufficient finances to pay the remainder money. Automobile insurance is one such cost which at times can be nasty and can hit on the already crunched resource of funds.
According to Motor Vehicles Act, any vehicle, be it car, bike, scooter or any other motorized automobile, must be insured.
The insurance policy should not only extend cover for damages caused to vehicle during the accident, but also to any kind of third party damage arising due to a small mishap.
Your vehicle is one of the most expensive assets you own and perhaps amongst the biggest investments of your life, hence it is a good practice to insure it from probable reasons of loss, namely accidents, theft, wreckage, damages caused by catastrophes and natural calamities, and breakage during transit/shipments and various other circumstances.
Here are some tips on how we can save on a car or two-wheeler insurance while investing in a new vehicle
Get a base quote from the dealer along with the insurance and road tax
As plans and prices may vary with each insurance company, look for better deals if the dealer does not offer any discounts on the offered insurance
Call your current insurance agent separately and take a quote
Get quotes from different types of insurance companies and compare the quotes; however make sure you choose from an established/reputed company
Finally, use your negotiation skills to get a better price, either with the dealer or your insurance agent
Make sure to check the IDV value quoted by insurance company; opt for the company which offers higher IDV (Insured declared Value). Your vehicle coverage would be based on the (listed selling price by the manufacturer) – (depreciation for each year or the IDV). IDV is calculated as the maximum amount payable when claimed for Total Loss/Theft of the automobile.
Consider a car insurance policy having Zero Depreciation cover as the zero dep add-on does not affect the depreciation and you end up saving quite a bite while making claims.
If you exchange your old vehicle, opt to transfer the current policy to your new vehicle and try to reduce the premium by using the no-claim bonus. Always remember, no-claim bonus is assigned to an individual owning the policy and not the vehicle.
For a new vehicle, always choose for comprehensive insurance cover and do not opt for Third Party Insurances.
Some companies also insure the accessories fitted in the vehicle primarily by dealer, during the purchase, hence, do not hesitate to consider it
Some companies may also offer free Road Side Assistance. I would recommend considering it for four wheelers, as towing a car is quite expensive when compared to a discount of Rs. 2500-5000 clubbed in the package.
The premium for a Private Car or two wheeler insurance policy would depend on: Sum Insured / Insured's Declared Value (IDV), Type of vehicle, Age of the vehicle, Place of Registration, Fuel type (Petrol / Diesel / CNG / LPG).
To summarize, one needs to maintain automobile insurance to keep themselves legal to drive/ride. You risk losing your driver's license and fines involved when driving without it. Get into an accident without liability coverage, and you could be facing enormous penalties including bills from the damages you caused.
It is very important that you review your insurance policy and make sure you understand every aspect of it, thoroughly, since every policy is different. Depending on a person's financial situation, they may choose a certain type of coverage over another for a variety of reasons. It ultimately depends on the owner and what one's expectations are from the policy.
It is fine to reduce insurance cost by reducing coverage, but be prepared for the extra expenses if an accident happens. We would suggest choosing from plans which do not burn your pockets either way – while paying the premium as well as well post any damage or breakdown.