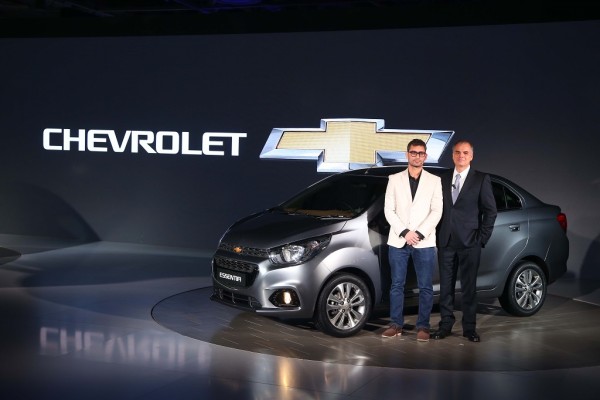 American auto maker Chevrolet unveiled the Essentia compact sedan, at the 2016 Auto Expo in New Delhi. The company will do the commercial launch of the Essentia compact sedan in 2017.
The Essentia headlines Chevrolet's aggressive plan to increase its presence on Indian roads by tackling the fiercely competitive compact sedan market which is currently ruled by Maruti Suzuki Dzire.
The Essentia has been specifically designed, to suit the tastes and needs of the discerning Indian consumer while also ensuring strong global appeal, at the GM Korea Design Studio.
Designed in direct response to consumer demand for passenger cars that offer a combination of value, space and technology, the Essentia has functionality and style at its core. It strikes the perfect balance between personality and practicality, content and luxury.
The Chevrolet Essentia compact sedan will compete with the likes of Maruti Suzuki Dzire, Ford Figo Aspire, Tata Motors Zest, upcoming Tata Kite 5 compact sedan, Hyundai Xcent and recently unveiled Volkswagen Ameo.
The Essentia compact sedan shares the platform with the new platform Beat and will share the same powertrains. The new Beat will also be launched in 2017. We can expect the cart to be powered by 1.0-litre three-cylinder petrol engine derived from the company's new 1.4-litre Ecotec engine and 1.0 diesel engine will be on offer when launched. The Essentia could be offered with dual airbags and ABS as standard with other safety features.
Chevrolet also unveiled the Beat Active crossover alongside the Essentia compact sedan which may not go into production. The five-seater Essentia compact sedan will be made at the company's Talegaon plant based in Maharashtra.
Click here to read more about Chevrolet @ Auto Expo 2016