Chevrolet Trailblazer SUV facelift to launch in India in 2017.
American auto maker will bring the Chevrolet Trailblazer facelift to the Indian market in the next six months. The company which launched the SUV in 2015 could not manage to sell large numbers and the diesel ban further helped to damage the sales chart.
Chevrolet showcased the facelifted Trailblazer at the 2016 Bangkok motor show and will go on sale internationally this year. General Motors will bring the flagship SUV in 2017 and is a part of the 5 new products the company plans to launch in the Indian market in the next 2 years.
Changes on the Chevrolet Trailblazer SUV facelift
The facelift mainly bring cosmetic upgrades to the SUV with some additional of technology inside the cabin.
The front end of the Trailblazer facelift looks a lot better as compared to the current model and gets revised headlights, spilt grille, and revised front bumper. At the rear the SUV gets minor tweaks with a new bumper and possible LED tail lamps.
Interiors too get a facelift with a dashboard which now gets an 8-inch MyLink 2 touchscreen interface. Satellite navigation could also be offered as standard.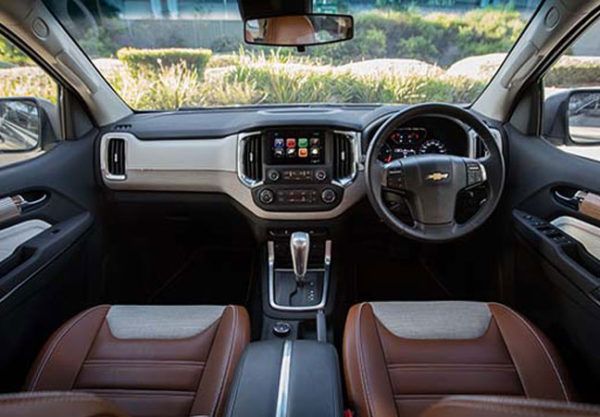 Under the hood there will be no changes and the SUV will be powered by the current 200hp, 2.8-litre diesel engine.
With the facelift Chevrolet may consider offering the four-wheel-drive option and 4×4 Auto on the SUV for Indian market. At present, the Trailblazer is available in rear-wheel drive and automatic transmission option only.
Even after being in the Indian market for many years, Chevrolet has not managed to capture 5% market share and currently has around 1% share.
The Trailblazer SUV was launched with high expectations to take on the likes of Toyota Fortuner, Mitsubishi Pajero Sport and Ford Endeavour, but could not compete with the established brands. With the facelift and a focused approach towards the Indian market could help the American car maker to increase market share.