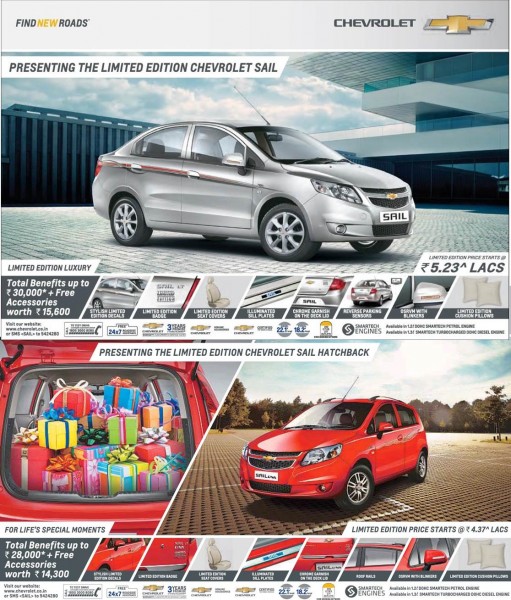 The Sail twins when launched expected to wonders to Chevrolet India, but that was not the story and sales soon started to going down the lane. To make the cars more attractive proposition, Chevrolet silently slipped the limited edition of Sail & Sail hatchback.
The car comes with added features which are mainly cosmetic and can be fitted at the dealer end. What's interesting is the features offered come at a lower price.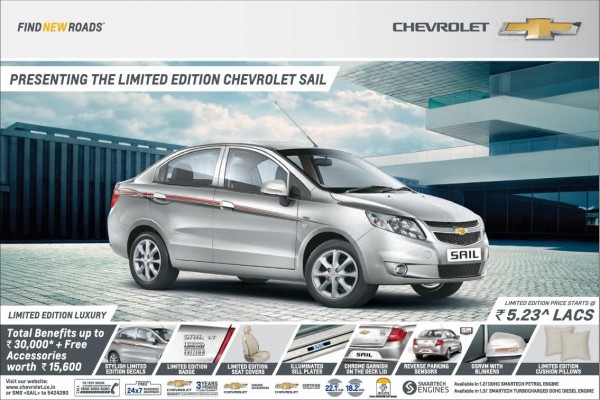 The Sail sedan limited edition is equipped with: decals, limited edition badge, seat covers, cushion covers, illuminated sill plates, chrome garnish on the deck lid, reverse parking sensors and ORVMs with blinkers. The Sail comes with total benefits of Rs. 30,000 and accessories worth Rs. 15,000.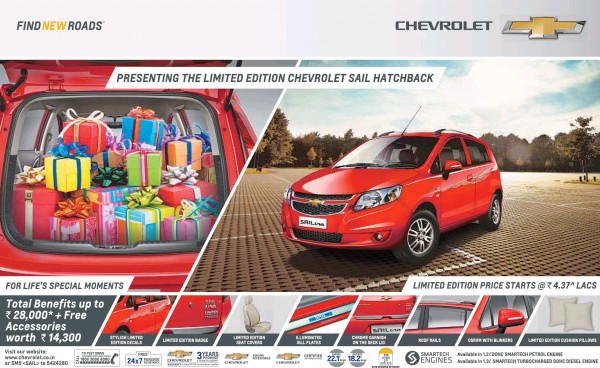 The Sail hatch back also comes with similar features along with roof rails and minus reverse parking sensors. The Sail hatch comes with total benefits of Rs. 28,000 and accessories worth Rs. 14,300.
The Sail twins are powered by 1.2 petrol & 1.3 diesel engines. The cars offers good cabin space and roominess but failed to attract buyers because of the Chinese perception which needs to be shed away and position the car as a global model. Chevrolet will have to re-work on the cars offering better finish interiors, equipment levels and most important on the marketing side if the company wants to regain customer confidence.
Chevrolet may re-think to introduce the Sonic twins which ideally should have made it to India instead of the Sail twins.