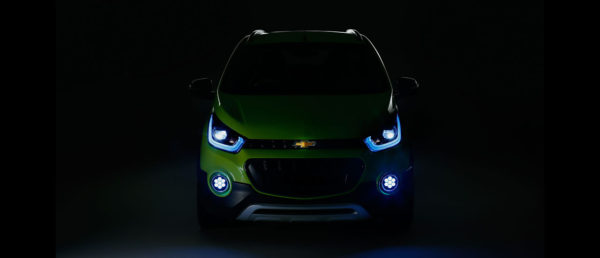 Chevrolet will not launch the Spin MPV in the Indian market and instead will fast track the development of the Beat Activ crossover which was showcased at the 2016 Auto Expo. American car maker General Motors has tweaked their India strategy and plans to concentrate on products which will help to drive volumes faster.
The company has blamed the fast changing trends and customer demand for small cars over MPV and hence shift its focus to growing segments likes small cars, crossovers and SUVs.
Beat Activ crossover to be launched along with new Gen Beat
GM announced that the all-new Chevrolet Beat Activ soft-roader will go into production which received an overwhelming response from our Indian stakeholders to the Activ when we revealed it at the Auto Expo in Delhi according to GM India President and Managing Director Kaher Kazem.
The next exciting wave of Chevrolet products to hit the Indian market soon will include a spirited lineup: the new Beat, Essentia and Beat Activ. General Motors have a strong plan to launch at least five new Chevrolet models within the space of 24 months, including the new Trailblazer, new Beat, Essentia, new Cruze and Beat Activ.
Chevrolet currently has a ageing portfolio in the Indian market with cars like Beat, Cruze, Enjoy, Tavera, Sail, Sail sedan and Captiva.