As you read this, close to 50 vintage cars are cruising on the scenic ECR (East Coast Road) between Chennai and Pondichery in southern India.  These cars, involving many Dodges, Minis, Jeeps, Morris and a range of other heritage brands and models are taking part in their annual heritage rally, organized by Madras Heritage Motor Club and The Hindu, sponsored by Casa Grande.
The cars were on display at Chennai's popular Besant Nagar Beach this morning, where eager crowds took close look of cars that made their owners proud. Beach walkers and auto enthusiasts thronged the venue and spent curious moments with each car, clicking pictures and feeling the beauty.
We've loads of pictures from the scene and will be sharing with you over next few days. Below are some quick snaps to hint you what is in store.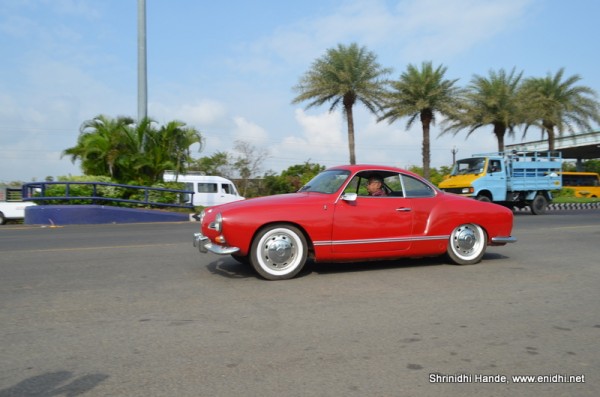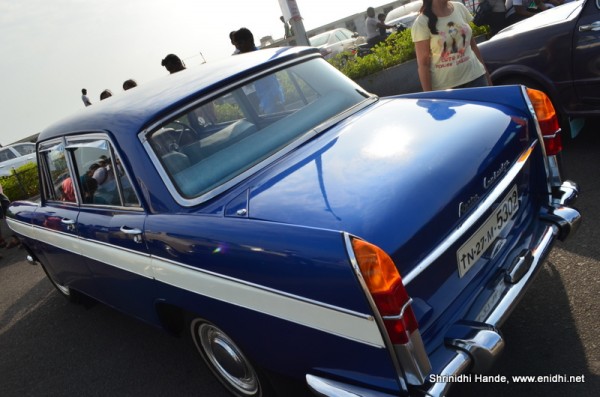 Above: A blue Austin Cambridge
Below: Bright yellow Morris Mini car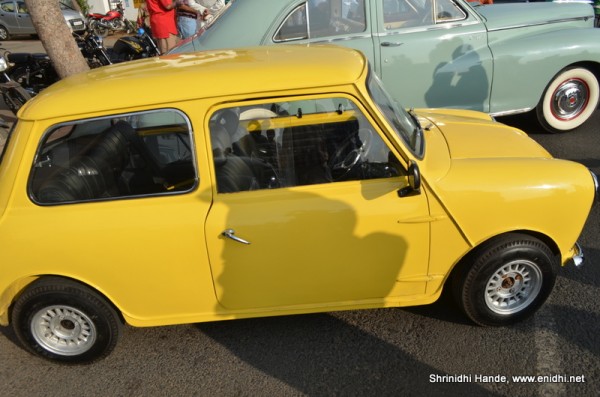 A Buick eight with wooden doors caught everyone's attention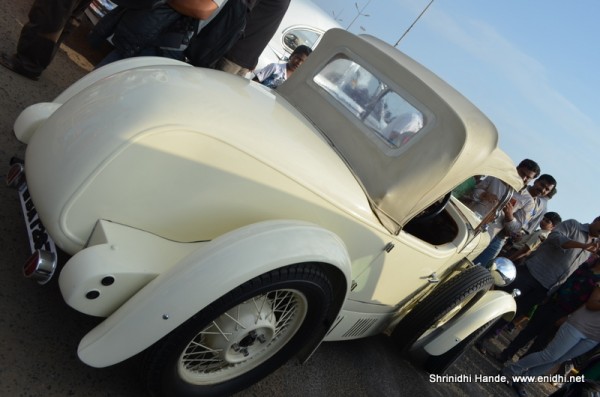 Steering console of a Dodge Kingsway… Tempting I must say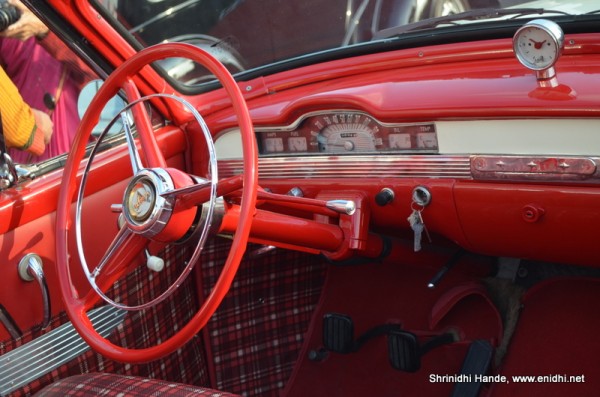 There were a few motorcycles too- This rider on Triump was well dressed for the party!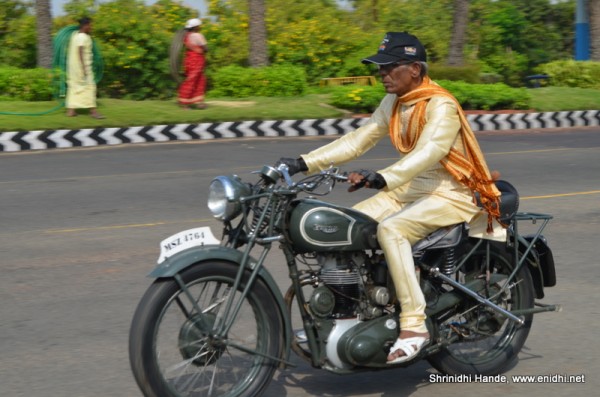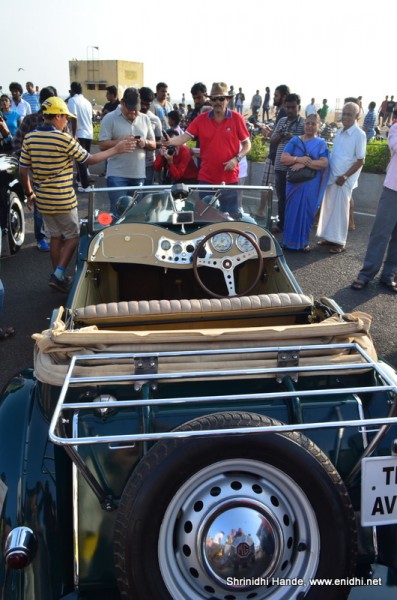 The cars will be displayed at Pondy's Gandhi beach this evening and will return to Chennai tomorrow. Closing ceremony at Mahabalipuram's Raddison Blue resort, tomorrow 1 PM.
Standby for more photos here. But if you're in Chennai/pondy and wish to see these cars in action, you know where to head to