The BMW Plant Chennai has started the production for the all-new BMW 5 Series that will be launched later this month on 29th June.
Bookings for the new BMW 5 Series have begun across dealerships in India.
The all new BMW 5 Series is expected to be launched in three variants: 530i, 520d and 530d M-Sport.
The BMW Plant Chennai locally produces the 1 Series, the 3 Series, 3 Series Gran Turismo, the 5 Series, the 7 Series, the X1, the X3 and the X5 SUV.
The BMW 5-Series will compete against the likes of Mercedes-Benz E-Class, Jaguar XF, Volvo S90 and Audi A6 Matrix. The new prices are expected to be in the range of Rs. 52-65 Lakhs (ex-showroom, Delhi).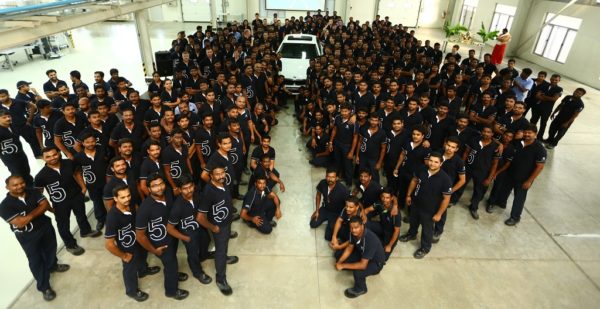 Mr. Vikram Pawah, President, BMW Group India said,
"For many years, BMW 5 Series has been the undisputed leader of its segment and is an absolute success story. The all-new BMW 5 Series that will be launched this month has everything that is needed to take the Indian luxury car segment by storm. I would like to congratulate the Plant Chennai team for achieving this important milestone and we are extremely proud for the smooth start of production of the all-new BMW 5 Series."
Dr. Jochen Stallkamp, Managing Director, BMW Plant Chennai said,
"BMW Plant Chennai takes pride in producing cars for the last ten years that have the same international quality standards as any BMW Group production and assembly facilities worldwide. Today, BMW Plant Chennai is proud to start the roll out the all-the new 5 Series with highest standards of quality, distinguished workmanship and uncompromising engineering. We are confident that the all-new BMW 5 Series produced in Chennai will further increase our momentum in the Indian luxury car segment."