BMW India has launched an Online Sales Channel where-in customers can browse, select and purchase their favourite BMW vehicle online; without the hassle of visiting a showroom. Customers will be able to compare specifications, build their own BMW virtually in the car configurator, view suitable financing options, payment methods, and get instant consultation before finalising the purchase. This facility will be available 24×7.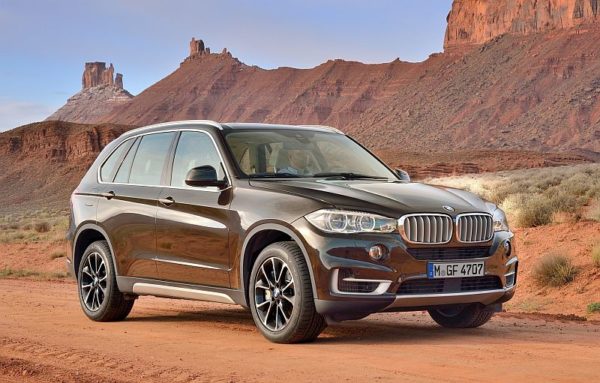 Mr. Vikram Pawah, Chairman – BMW Group India said, "Digitalisation will be a key differentiator in our industry and will become an increasingly important retail channel in the future. BMW is pioneering the futuristic path of automotive retail in India that will go beyond physical boundaries and appeal to fans in the digital world. We are the first luxury automotive manufacturer in India to offer an end-to-end digital sales solution for the entire product range. With this, our customers will have greater independence and flexibility in choosing the purchase process. BMW Group has always been a customer-centric brand and today, a new milestone is being added to BMW India's fascinating story."
BMW India's Online Sales Channel will allow customers to browse all products, choose a preferred dealership and even book a test drive online. Wherever they are, whenever they want, customers can avail personalised online support via chat and messaging functions. It's faster, hassle-free and provides answers to all queries at the click of a button.
In addition to products, multiple financial solutions can also be reviewed online that can be customised as per individual requirements. At each stage of the buying process, customers are aware of the real-time status, from the comfort of their home.
BMW Online Sales Channel offers BMW and its dealer partners additional opportunities to reach out to potential customers. It is designed to enable sales journey connecting customers with relevant products and dealers. Though the buying process is entirely online, the dealer remains at the heart of the process and drives the entire process. The platform seamlessly integrates the BMW India website, CRM systems, sales channel and website configurator.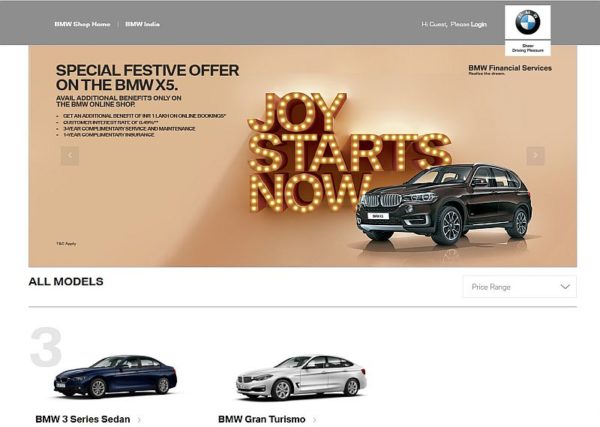 Online Sales Channel Process
Customers access Online Sales Channel – https://shop.bmw.in/ and register 

Select cars in stock and confirm their preferred configuration

Choose preferred dealer and outlet for purchase

Chat and receive personalised support on the product, quote, EMI options online

Request for a test drive

Pay booking amount online and confirm the purchase

Check the real-time status

Make rest of the payment online or offline and get contacted by the dealer regarding the delivery of the vehicle and other formalities