BMW Group India has presented the 14th BMW Art Car created by renowned British artist David Hockney for the first time in India. His creation will be exclusively exhibited from 31 January – 3 February 2019 at the India Art Fair in New Delhi. David Hockney created the 14th Art Car for BMW in 1995 with the BMW 850 CSi.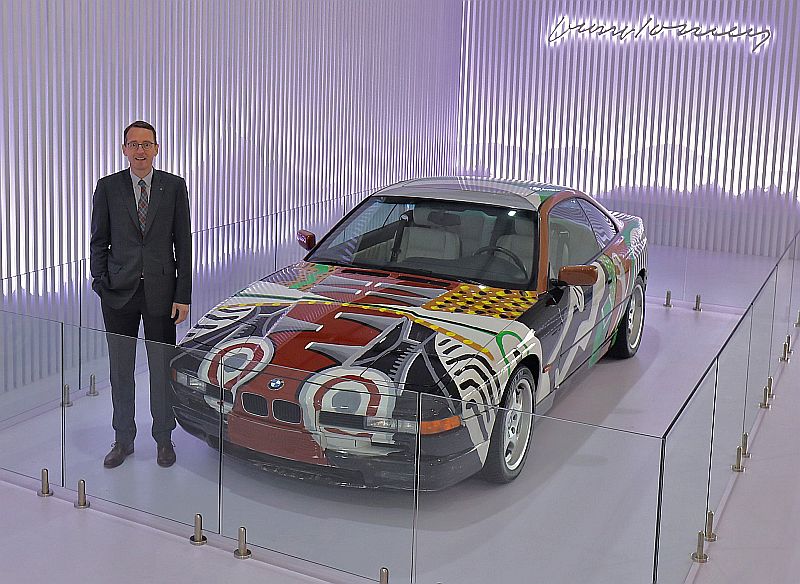 BMW Art Cars or the 'Rolling Sculptures' are original masterpieces of art that demonstrate an individual synthesis of artistic expression and automobile design. Since 1975, 19 international artists have created Art Cars based on contemporary BMW automobiles of their times, all offering a wide range of artistic interpretations.
BMW Art Car Collection
For over 40 years, BMW Art Car Collection has fascinated art and design enthusiasts as well as lovers of cars and technology with its unique combination of fine art and innovative automobile technology. Several cars from BMW Art Car Collection are usually on display at the BMW Museum in Munich, the home of BMW Art Cars, as part of its permanent collection. The remaining BMW Art Cars travel the globe – to art fairs as well as exhibitions.
About BMW's Cultural Commitment
Since its inception, BMW Group India has participated in leading cultural engagements across the country. In 2007, two BMW Art Cars embellished by world renowned artists Andy Warhol (BMW M1, 1979) and Roy Lichtenstein (BMW 320i, 1977) were presented at the Jehangir Art Gallery in Mumbai. BMW Art Car by Jeff Koons, Sandro Chia and Cesar Manrique have been exclusively showcased at India Art Fair. Since 2012, BMW has partnered with Kochi-Muziris Biennale, the contemporary art fair, which brings international artists to India and creates a global platform for Indian artists. In 2012-13, the innovative BMW Guggenheim Lab came to India. Based at Dr. Bhau Daji Lad Museum and conducted at six different sites in Mumbai, the lab organised six weeks of free program with diverse audience and communities addressing the challenges and conditions of the urban city.
For almost 50 years now, the BMW Group has initiated and engaged in over 100 cultural cooperation's worldwide. The company places the main focus of its long-term commitment on contemporary and modern art, classical music and jazz as well as architecture and design. In 1972, three large-scale paintings were created by the artist Gerhard Richter specifically for the foyer of the BMW Group's Munich headquarters. Since then, artists such as Andy Warhol, Jeff Koons, Daniel Barenboim, Jonas Kaufmann and architect Zaha Hadid have co-operated with BMW. In 2016 and 2017, female artist Cao Fei from China and American John Baldessari created the next two vehicles for the BMW Art Car Collection. Besides co-initiatives, such as BMW Tate Live, the BMW Art Journey and the 'Opera for All' concerts in Berlin, Munich, Moscow and London, the company also partners with leading museums and art fairs as well as orchestras and opera houses around the world. The BMW Group gives absolute creative freedom in all its cultural activities – as this initiative is as essential for producing groundbreaking artistic work as it is for major innovations in a successful business.