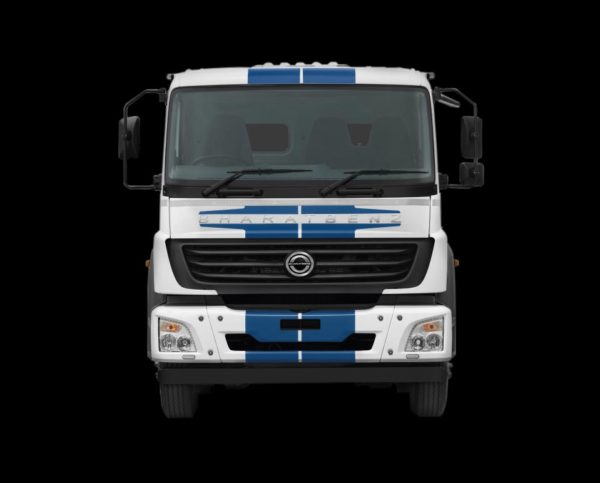 BharatBenz commercial vehicles have become even more affordable with the introduction of GST on 1st July 2017 as the truck and bus maker is passing on GST benefits to customers.
The company has reduced MRPs across its entire product range between 0.4 to 2.5 percent, depending on state and model.
Speaking on the occasion, Mr. Erich Nesselhauf, Managing Director and CEO, Daimler India Commercial Vehicles said,
"With GST in place, we expect additional momentum at BharatBenz, which we intend to bolster as we reduce prices to pass on GST benefits to our customers. Borderless panIndian transportation is expected to improve the overall efficiency of logistic companies in line with an introduction of more modern and fuel efficient trucks."
In June the company crossed the 50,000 truck sales milestone in less than five years since its debut in the Indian market.
First unveiled in February 2011, it celebrated its market launch in September 2012. Soon featuring a full-fledged product portfolio in the medium- and heavy-duty segments, the brand crossed the first major milestone of 10,000 units in April 2014 and has further accelerated its growth from there. The company refreshed the medium-duty range in 2016 and the all-new heavy-duty range in 2017.