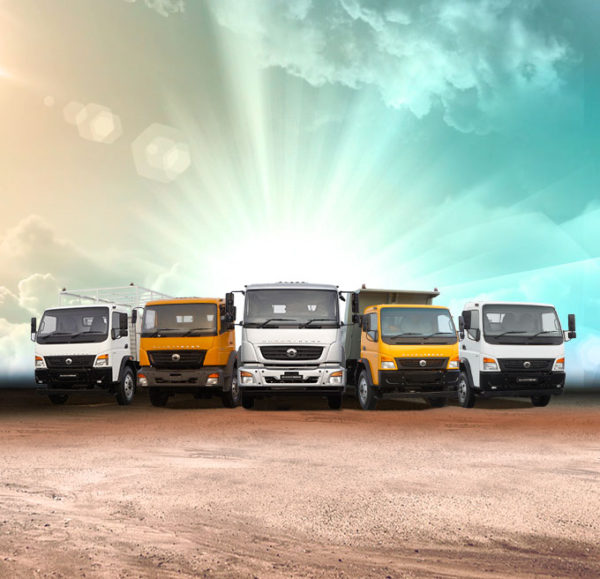 Commercial vehicle maker Daimler India Commercial Vehicles (DICV) plans to enter the sub 9 tonne segment also commonly known as Light commercial vehicle segment with the launch of a new series called the Titan.
The Titan sub 9-tonne trucks will be launched in the Indian market next year and will give competition to Tata Motors and Eicher which currently have the majority share.
The company will introduce trucks in the 6-9 tonnes range and will have its eye on the Tata 407 which is the king in this segment.
The new Titan series will be launched in the Indian market and be exported to various markets.
Currently Bharat Benz has a product portfolio from 9 tonnes upto 49 tonnes.
The company which has a manufacturing facility in Oragadam has produced 52,000 trucks and has a production capacity of 36,000 trucks per year.
The Commercial vehicle maker exports trucks under the brand name Mitsubishi Fuso and has also entered the Bus segment with the launch of buses in 3 segments – School, Tourist and Staff.
Under the umbrella of Daimler Trucks Asia, DICV and MFTBC (Mitsubishi Fuso Truck and Bus Corporation) have combined their strength to tap its sales potential further.
DICV exports to 21 countries. While DICV focuses on the Indian market with its brand BharatBenz and caters to countries such as Nepal, that are similar to the Indian market conditions, MFTBC will service the rising demand in the Asian and African regions with its existing portfolio of Mitsubishi-Fuso trucks from its plant in Kawasaki and the robust Fuso trucks produced in Oragadam.
Fuso today is a leader in Asia and the Middle East, with business in over 150 countries around the world.