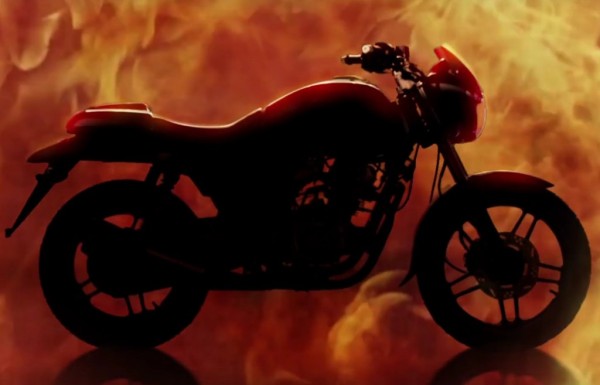 Bajaj V brand to debut on February 1st, could be called Valor
A few days ago (26th January) a teaser image was revealed on the web showcasing Bajaj's new Bajaj V motorcycle brand. The Valor is the first motorcycle to debut under this new brand.
The V stands for Vikrant which is India's first air – craft carrier a huge role in 1971 Indo – Pak war by not only deriving its brand name from it but also using the metal from the vessels remains.
The teaser which surfaced on the web shows a marine decal on the motorcycle which reads ''Made with invincible metal of INS Vikrant''. The low slung motorcycle features retro classic styling with a bikini fairing, a long slender fuel tank, and low set handlebars completes the design.
Bajaj says they have enough raw materials to last for two years. The new bike will therefore preserve a significant piece of Indian Military history.
Power for the Valor V150 could be derived from the Discover 150F. The 14.3 bhp 150cc air cooled engine is mated to a 5 speed gearbox. Bajaj V brand or the Valor will co-exist with the Discover and will most likely be positioned above the Discover brand.
Bajaj will be officially launching the Valor V150 on 1st February 2016 which is when more details will be revealed about the new bike.
Check out the teaser video of Bajaj V
[youtube https://www.youtube.com/watch?v=aK9UsBaa7_c]