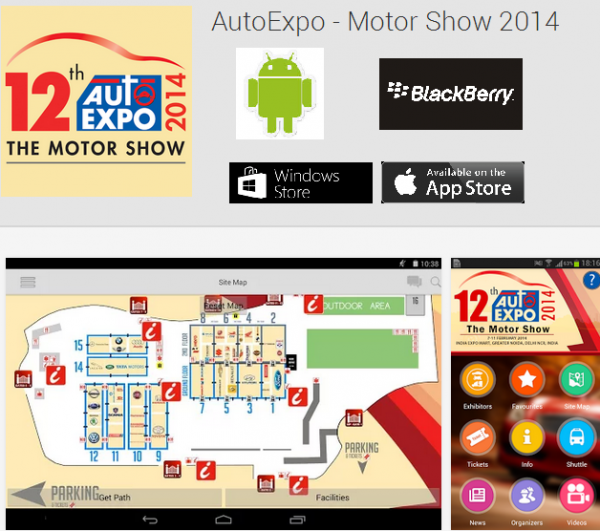 2014 Auto Expo was one of the best managed expo in the Indian history. The overall experience was made even better thanks to the mobile app which kept the users updated with all the events, hall layout and news feeds.
The Mobile app was launched for the first time and received an overwhelming response with more than 32,000 downloads in less than 3 weeks. The organizers of the Auto Expo had launched the mobile application for the 2014 Auto Expo and was available for Android, Windows, iOs and Blackberry users.
As of February 6, the mobile application was downloaded by 10,000 Android users, 16,000+ downloads were made on Windows platform, Appstore received 6500+ downloads and 300 Blackberry users downloaded the application.
Auto Expo – The Motor Show has also created a robust and interactive presence on the social space engaging audiences on different online platforms. The Facebook page 'Auto Expo-The Motor Expo' has more than 70,000 active fans with more than 3000 active users on Twitter. @Autoexpo2014 twitter handle received more than 5000 tweets during the first two days of the expo.