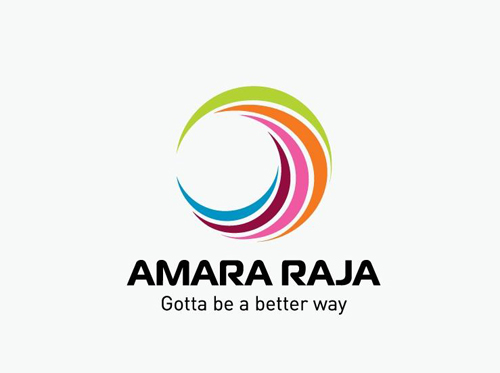 Revenue of Rs. 1,060 crore
PBT of Rs. 154 crore
PAT of Rs. 100 crore
Amara Raja Batteries Limited, India's leading Industrial and Automotive Battery major (BSE:500008 & NSE Code: AMARAJABAT) today reported net sales (excluding other income) of Rs. 1060 crore in Q2 FY15 (Rs. 805 crore) – a 32% growth.
For the quarter ended September 30, 2014 Rs. in crore
Particulars
Unaudited  financials for the quarter ended
Audited financials for the year ended
 

Sept 30, 2014

Sept 30, 2013

March 31, 2014

Net Sales (excluding other income)

1,060

805

3,437

Profit Before Tax (PBT)

154

134

537

Profit After Tax (PAT)

100

95

367
The Automotive battery business continued to maintain its growth trend in four-wheeler batteries backed by improved sales in aftermarket segment in both of the preferred brands Amaron® and PowerZoneTM. The continuing volume growth in two-wheeler batteries of both Amaron® and PowerZoneTM brands has been a significant contributing factor to the business.
During the quarter, OEM production in four-wheelers reversed the downward trend of past years by growing moderately, whereas two-wheelers production grew at a healthy pace, resulting in higher volume of batteries in the OEM sector. Our growth in our aftermarket brands and OEM beyond the industry growth helped us in gaining market share in both four and two-wheeler segments for our brands.  The HUPS battery demand has remained strong and was met by trading in tubular batteries under private label program.
The Industrial Battery business registered double digit volume and revenue growth aided by optimal product mix and strong demand of the Company's products. The demand from telecom sector continues to be robust. The demand for UPS batteries witnessed a moderate growth.
The continuing strong performance of industrial battery business is because of its "preferred supplier status" with all major customers, backed by timely supplies, efficient after sales service, customer relationship management and consistent product performance. The Company has progressively started providing total solutions to customers enabling it to forge strategic alliances.
Commenting on the Q2 performance, Mr. Jayadev Galla, Vice Chairman & Managing Director, Amara Raja Batteries Limited said, "We are delighted to report  the continuing growth momentum of the company that is reflected by the highest revenue and profit for a quarter. The green field expansion  project of four-wheeler automotive batteries facility, the project for addition of  two  lines for expanding two-wheeler batteries  capacity are progressing well and the proposed  project for tubular battery manufacturing facility which was approved at the board meeting held today will support  to accelerate the  growth momentum and secure us additional market share in the near future".
Commenting on the Q2 performance, Mr. S V Raghavendra, Chief Financial Officer, said, "The Company continues to have healthy sequential quarterly growth and the financial position of the Company is robust to support further opportunities for growth. All functions in the company are well poised and integrated for reaping the benefits of the evolving government policies and the resultant opportunities".