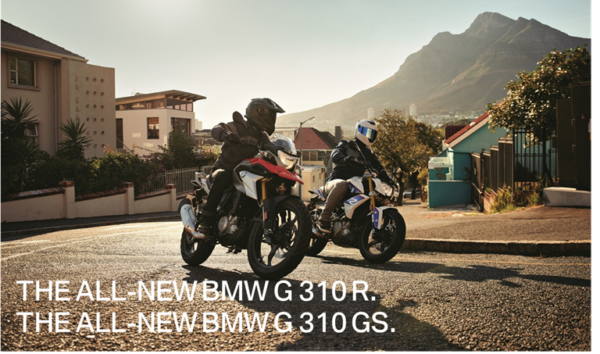 The wait is over. The most-awaited motorcycles of 2018 – the all-new BMW G 310 R and the all-new BMW G 310 GS – are now ready to dominate the streets.
Newly conceived from scratch, the BMW G 310 R embodies the pure essence of a BMW roadster and offers dynamic performance and comfort, both in town and out in the country. The BMW G 310 GS takes this excitement a step further into the typical GS territory that stands for robust adventures on two wheels.
With outstanding agility, dynamic performance and trademark BMW Motorrad quality, these motorcycles will take BMW's premium aspiration to under 500 cc segment and redefine it.