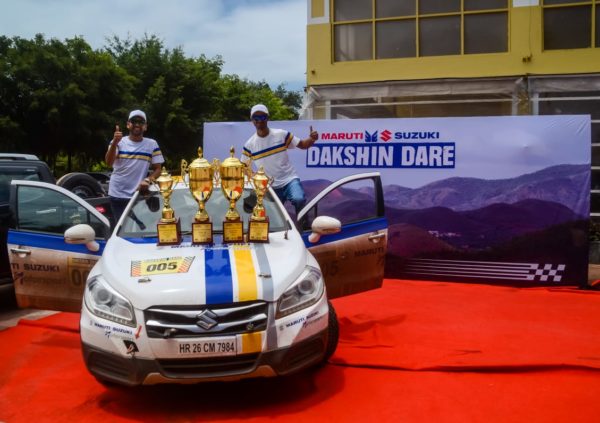 Maruti Suzuki Dakshin Dare, one of the biggest motorsports events in South India, achieved a historical ten-year mark and saw the event reach new heights. The decade-old annual event commenced from the treacherous terrains in Karnataka, moving through Maharashtra and entering the picturesque locales of the former Portuguese colony Goa where the event culminated.
The present edition of  Dakshin Dare put to test Maruti Suzuki's SUV portfolio consisting of the Maruti Suzuki Vitara Brezza, the Maruti Suzuki S-Cross, and the Maruti Suzuki Grand Vitara. Covering a distance of 2,500 Kms, the rally witnessed a number of challenging terrains and torrential rainfall. And, as Maruti Suzuki Dakshin Dare completes a glorious decade, this year the rally was filled with mud, slush, and grime.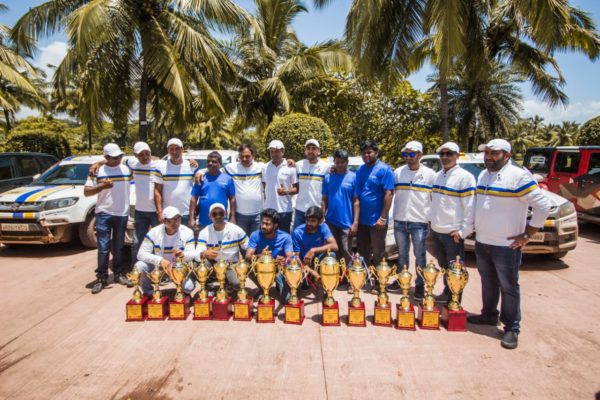 The men and machines representing Team Maruti Suzuki Motorsport were defending champion Mr. Suresh Rana and co-driver Mr. Chirag Thakur in the  Maruti Suzuki Grand Vitara SUV, Mr. Dharampal Jangra and co-driver Mr. Chandrashekhar Rana driving the  AWD Maruti Suzuki Vitara Brezza, Mr. Samrat Yadav and Mr. Karan Aukta piloting the Dakshin Dare debutant AWD Maruti Suzuki S-Cross, and Mr. Sandeep Sharma along with co-driver Mr. Anmol Rampal competing in the stock engine Maruti Suzuki FWD Vitara Brezza.
The compact sports SUV, Maruti Suzuki FWD Vitara Brezza, also had everyone attention with its performance and fortitude in the rally.  Although the Maruti Suzuki Vitara Brezza has been doing pretty well in the market, its performance in the rally was lauded by all. While the car didn't go through extensive modifications, it was the winner in the T2 category in Xtreme category driven by Sandeep Sharma.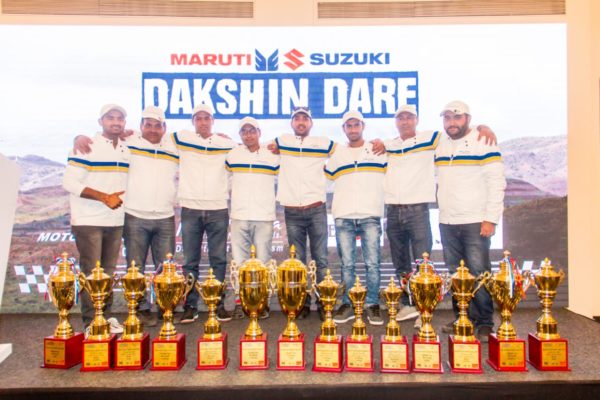 Maruti Suzuki Dakshin Dare 2018 came to an end, as the participants took a casual drive down to Goa for the prize distribution ceremony. Team Maruti Suzuki Motorsport proved their mettle as they finished with an overall third position.
Samrat Yadav with co-driver Karan Aukta claimed the top spot in the T1 category. Suresh Rana with co-driver Chirag Thakur grabbed the second position by a margin of 6 minutes. In the T1 category, the fifth spot was secured by Dharampal Jangra and Chandrashekhar Rana. The team comprising Sandeep Sharma and Anmol Rampal grabbed the top position in the T2 category.
For more updates from the Maruti Suzuki Dakshin Dare follow its official social media pages- Facebook | Twitter | Instagram | YouTube.