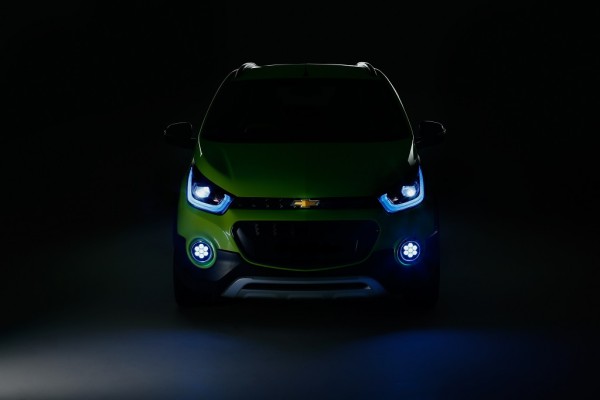 Chevrolet to showcase new-generation carline and design DNA at 2016 Auto Expo
American car maker Chevrolet will showcase its new-generation carline featuring its new design DNA at the 2016 Auto Expo in Delhi. Chevrolet India will reveal two new concept vehicles at the Chevrolet Pavilion in Hall #5 on February 3. The two cars are most likely a compact SUV for the Indian market and a compact sedan based on the new gen Beat platform.
According to Kaher Kazem, President and Managing Director of GM India, ''this year's event will be highlighted by some Chevrolet product reveals that will mirror the aspirations of Indian consumers and compete in the most vital segments of the Indian vehicle market."
Chevrolet will also display showstoppers such as the Corvette and Camaro sports cars (its time the company either bring this cars to India), Chevrolet Colorado pick-up, Trailblazer and the new Cruze with styling and feature upgrades. Another inportnant product which will be launched in 2017 the Spin MPV, will also be on display.
The visitors to the Chevrolet Pavilion will be able to enjoy the Passabilities and Colorado Co-driver interactive activities.
Passabilities is an exciting game for football lovers that will allow them to don a Manchester United jersey and "play" in a match that will be captured using a custom-designed app. They will be provided a short film of themselves passing the ball to and from members of the team to share with their friends. They will also have the chance to win a football signed by a visiting Manchester United legend Louis Saha. This is something interesting for football lovers.
Colorado Co-driver is an Oculus Rift Virtual Experience – a 7D technology that will give visitors the opportunity to take a mysterious road trip that places them in the role of co-driver. Their mission will be to navigate the Chevrolet Colorado pickup over rugged terrain through the picturesque mountains of New Zealand.