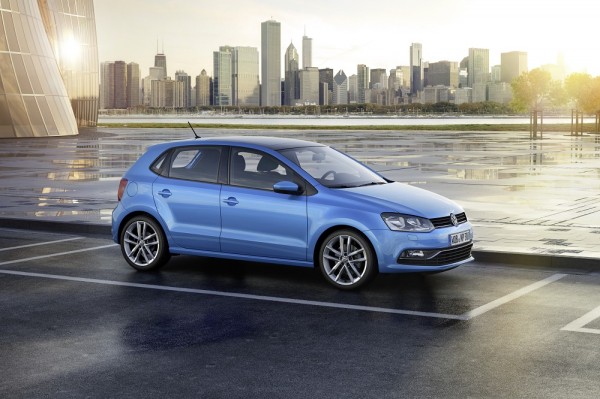 German automaker Volkswagen has revealed the 2014 Polo hatch for the UK market. The Polo comes with new efficient engine options, new technologies and substantial changes on the outside & inside. The car will launched officially this summer.
On the outside the Polo features more precise lines with the new redesigned front bumper giving the car a more sportier look and a grille with a chrome line that separates the front fog lights. The headlights are equipped with optional LED DRLs which are a first in this class and at the rear there are new lights and a new bumper. There are no sheet metal changes and are mainly cosmetic.
The interiors are tweaked with a refreshed centre console and a new steering wheel. All the new Polo's will now be equipped with an Automatic Post-Collision Braking System which automatically brakes the vehicle after a collision to reduce kinetic energy significantly and thus minimise the chance or consequences of a second impact.  Options include a Driver Alert System and Front Assist with City Emergency Braking and Automatic Cruise Control. Also a new optional Sport Select suspension system will be offered, which use electronically controlled dampers to switch between two suspension settings.
Another addition to the car is Volkswagen's modular infotainment system, familiar to that found on the Golf, is now being introduced across the Polo range.  This touchscreen includes a proximity sensor and a function that reacts to wiping movements by the fingers (as used on smartphones).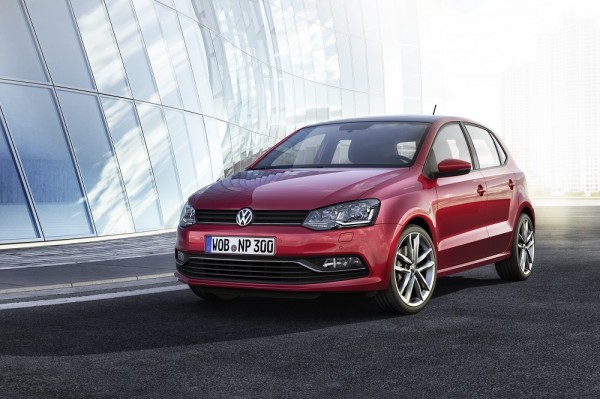 New range of Engines
Under the bonnet, the 2014 Polo will feature a range of new EU6-compliant engines. There are two 1.0-litre MPI units, with 60 or 75 PS and two 1.2-litre four-cylinder TSI engines with 90 or 110 PS.  The 1.4-litre TSI engine with cylinder deactivation (ACT) will be available, with power increased by 10 PS to 150 PS.  A range-topping Polo GTI with increased power will be launched in 2015.
In the UK, the diesel-powered Polo BlueMotion will be replaced by a BlueMotion TSI, which returns 24 kmpl using a turbocharged three-cylinder 1.0-litre engine that produces 90 PS.
The 1.2 & 1.6 TDI engines will be replaced by a new 3-cylinder 1.4-litre TDI engines (previously the Polo was powered by 1.2 and 1.6 litres), with 75 and 90 PS.
The Polo has sold over 14 million worldwide since its introduction in 1975.Volkswagen will also launch the 2014 Polo in the Indian market, but will not get any of the above features mentioned. A 1.5 diesel engine will replace the 1.2 and will produce 90Ps.  (Read: Scoop: Hello there, are you the Polo facelift?)